About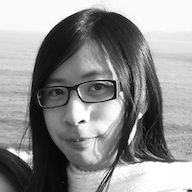 I am Li Wing Ho Andy and this is my personal blog.
I am a member of the Haxe Foundation. I am currently working as a senior researcher in TCL Corporate Research (Hong Kong) Co., Limited. I completed my PhD study in the School of Creative Media, City University of Hong Kong, where I also obtained my bachelor degree, Bachelor of Science in Creative Media.
I'm interested in programming language theories as well as mobile user interface, interactivity, installation art and generative graphics.
My PhD thesis, titled "Accessibility, Extensibility, and Accuracy in Mobile Device Interaction", can be found on Academia.edu.
Contact email : andy@onthewings.net
Talks I Gave